We can now fully rely on our new test room to check materials as regards what follows: tolerances, production faults, even remarking imperfections in the material, thus finding out, where those defects may bring about to get pores or the risk of breaking of the tube under lower pressure than what stated on corresponding properties data sheet. As our tests are regularly carried out also on all tooling (including further parts for which wear and tear effect is inescapable),we provide renovation of those tooling in time, thus avoiding any unwelcome troubles on the parts we manufacture.
In June 2009 we published the new improved edition of our company web site, widening info given in the descriptive pages and in our products sections, while simplifying contact pages, but also editing the new English version, furthermore allowing the simple downloading of production sheets, which makes possible to better identify the item you may require.
All above fundamental issues are part of the service we offer, in order to accomplish our annual updating plan.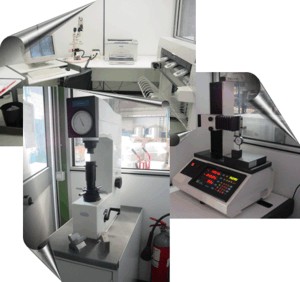 Thanks to our own newly created models of innovative sphere-core-tooling for 7mm. diameter 0,4mm. wall thickness we managed to reduce our manufacturing costs for items out of such size. That new kind of tooling to be placed inside tube before bending (as an alternative to former models) can be used for every available centre-to-centre dimension, widening therefore our range of items in that tube size.
Quality and service are what the market requires and what we are still offering in the same way as in the past: keeping a dynamic prompt attitude toward customers and taking note of your suggestions, which are highly regarded in order to allow further development with you.